Fitness Redefined . Community Embraced
Unleash Your Fitness Passion: Find What Moves You!
Experiences Shared: Testimonials That Inspire
★★★★★

I have engaged coach Rabih as a personal trainer – and work with him twice a week in the gym for full body workouts – I have experienced encouragement and positivity with each training session – it is hard work – however he makes it fun and I look forward to each session.
★★★★★

Rabih is fun, serious, inspiring, motivating and is very encouraging. He makes it all look so easy - when I know it is a great deal of work - and he always has a smile and encouraging words! An amazing personal trainer.
★★★★★

Striderz personal trainers are amazing and very dedicated. They are very positive and supportive throughout. Definitely recommend.
★★★★★

Rabih is a great trainer who cares a lot about the progress and personal preferences of his trainees. With him and Striderz, I could constantly improve and meet my personal goals in running and fitness. The running group is fun and people are very supportive of each other. I totally recommend them.
★★★★★

The Coach has a great deal of experience with people – and knows what you can do, and how hard to push. Within the time I have been with Striderz – I have trained and run successfully – 2 marathons – which I never thought I would ever do – but through the coaching, encouragement and the like minded people in the group – I did it.
★★★★★

[...] With the  excellent coaching offered by Striderz I quickly learned that my body was capable of so much more. I trained hard and at 56 years of age ran my first half marathon! I have since acquired two more half marathon medals, each race bringing me a personal best. [...]
★★★★★

I found Rabih to be an excellent trainer, knowledgeable, personable and always professional.  Rabih did take the time to get know me and my goals and has consistently pushed me forward.  I have progressed in my fitness goals and physical health.  He is dedicated and passionate.
★★★★★

Just want to say a big thank you for all your amazing support to my road to running my first 1/2 marathon and transforming my mindset to can do anything LOL!! You are so generous with your heart and your knowledge and time and I will never forget the whole experience!
★★★★★

I joined Striderz in summer 2021 – I immediately felt welcomed and part of the crew so I kept showing up to the social runs. Then, I started the clinic with the goal to run 10K (Great Trek) at or slightly under 60min. I felt prepared and ready on race day, the coach ran with me and paced me which was very helpful throughout the race!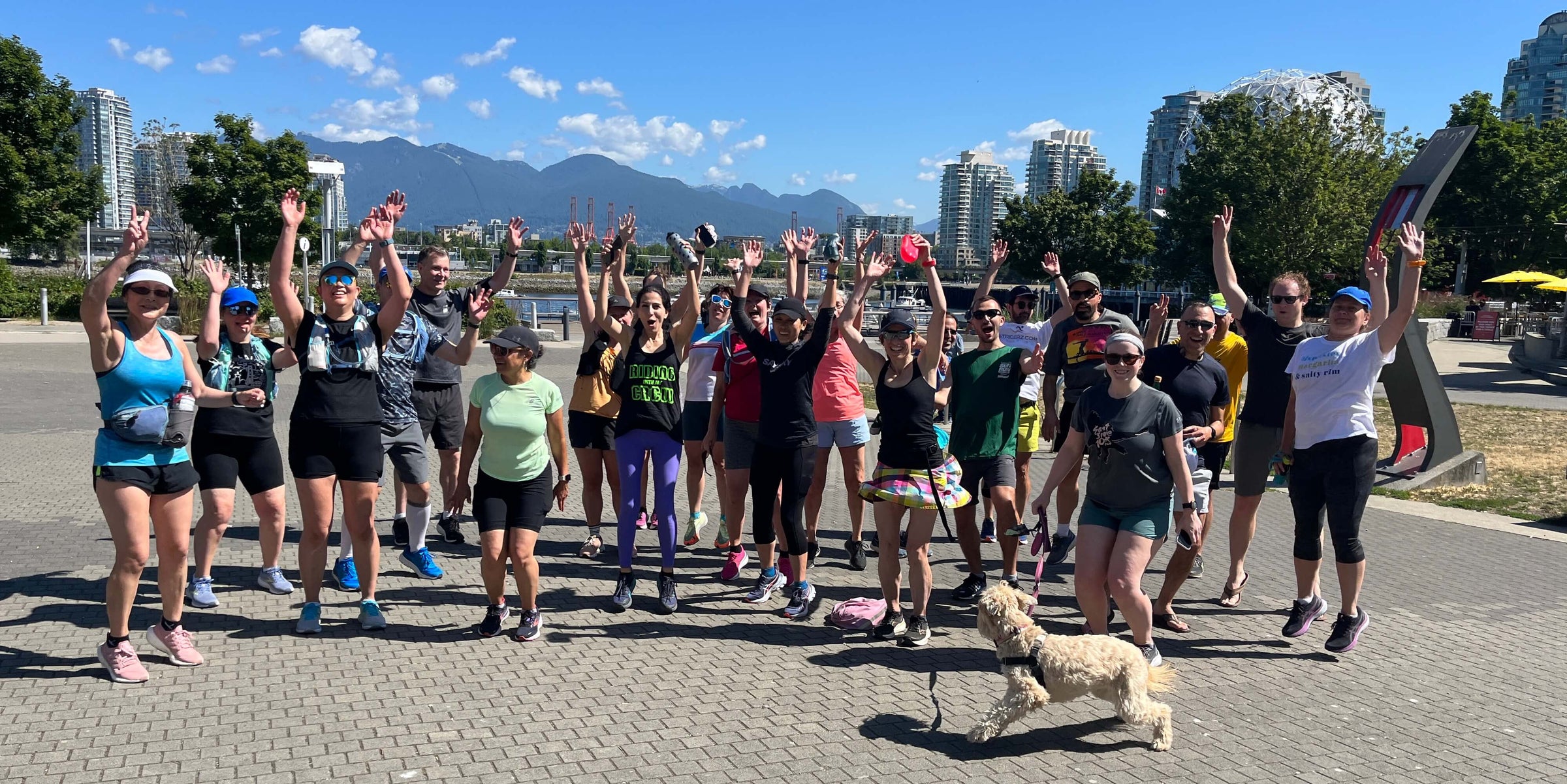 Yearly Membership
BECOME A MEMBER
Opt for Striderz Run Club Yearly Membership for exclusive benefits—it's entirely optional!
BECOME A MEMBER