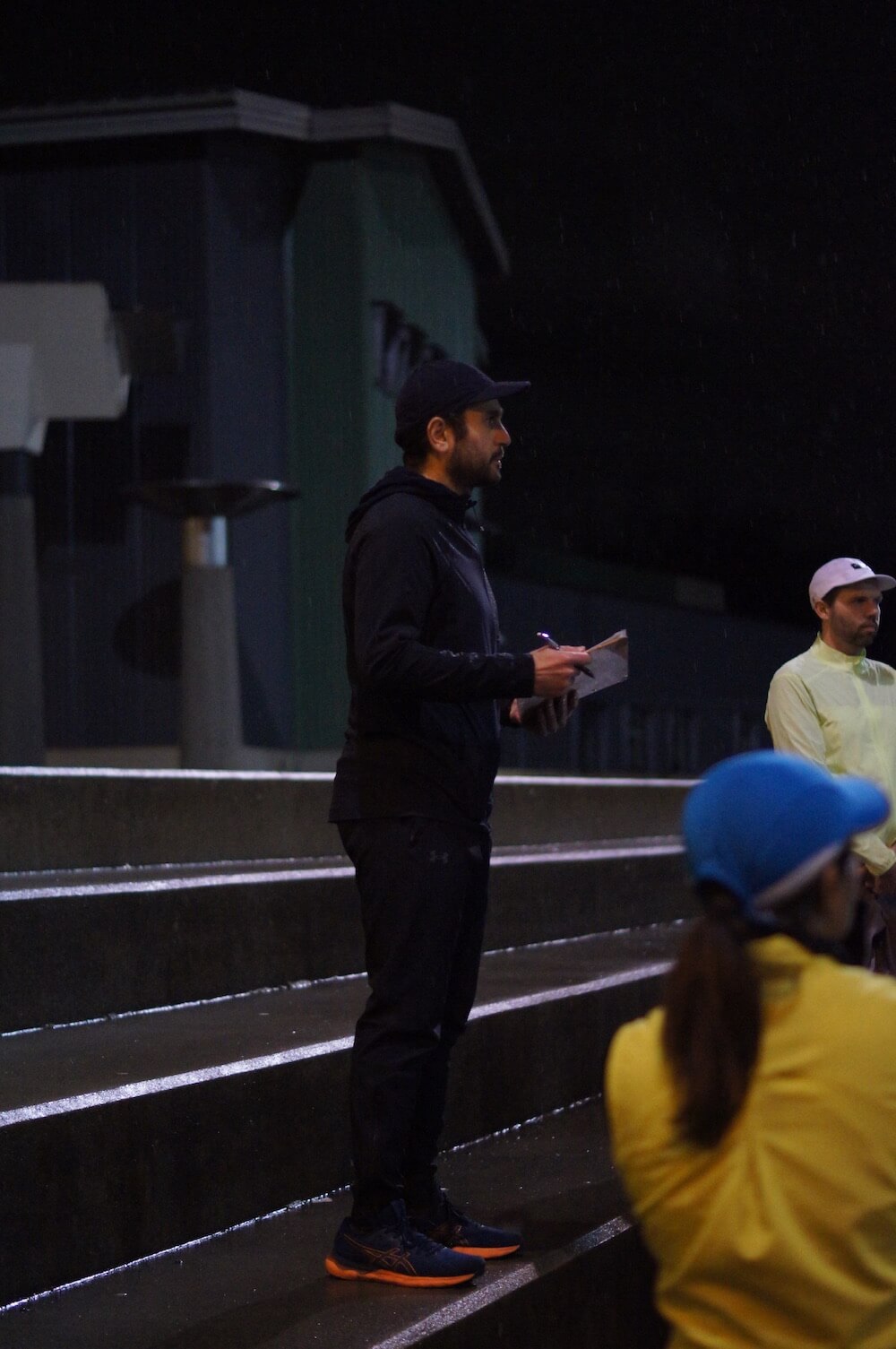 IN-PERSON PRIVATE RUN TRAINING
Elevate your running journey with Striderz In-Person Private Run Training – a personalized coaching service designed to help you achieve your running goals efficiently and effectively. Whether you're a beginner looking to build a strong foundation, an intermediate runner striving for new personal bests, or an experienced athlete targeting a specific race, our dedicated coaches are here to provide tailored guidance and support.

Key Features:

1. One-on-One Coaching: Benefit from the undivided attention of our experienced and certified running coaches. Your coach will work closely with you to understand your unique goals, running history, and aspirations.

2. Customized Training Plans: Receive a meticulously crafted training plan tailored specifically to your needs and objectives. Whether you're focusing on speed, endurance, or race preparation, your plan will be designed to optimize your progress.

3. Flexible Scheduling: Enjoy the convenience of scheduling training sessions at times that suit your busy lifestyle. We're committed to accommodating your availability.

4. Comprehensive Coaching: Your private coaching sessions will cover a wide range of aspects, including proper warm-ups, running form, interval training, strength exercises, and cooldown routines.

5. Regular Progress Evaluation: Track your progress with regular assessments and feedback from your coach. Adjustments to your training plan will be made as needed to ensure you stay on the path to success.

6. Motivation and Accountability: Stay motivated and accountable with the continuous support and encouragement of your coach. Together, we'll push your limits and celebrate your achievements.

How It Works:

1. Consultation: Your journey begins with an initial consultation to discuss your goals, preferences, and current running status.

2. Training Plan: Based on your consultation, your coach will create a personalized training plan.

3. Training Sessions: Meet with your coach for in-person 1.5 hour training sessions at a location convenient for you, whether it's in Vancouver, Burnaby, or Richmond.

4. Progress Tracking: Regularly assess your progress and fine-tune your plan to achieve your running objectives efficiently.

5. Achieve Success: With the guidance and support of your coach, achieve the running success you've been dreaming of.

Unleash your running potential with Striderz In-Person Private Run Training. Whether you're looking to conquer a marathon, improve your 5K time, or simply run stronger and healthier, our dedicated coaches are here to help you every step of the way.
Important Note: Please be aware that our rates for Striderz In-Person Private Run Training are billed on an hourly basis.